MMR-The Origins and Applications
Another great find for us has been MMR Mold Stain Remover and Onslaught (EPA Registered)Disinfectant Mold Killer.
Designed originally to save restoration contractors time when cleaning up water damage and other mold issues on a professional level, it is just as useful and amazing around the home and office! It has a huge professional following and we now have it available for homeowner use on our site, on HomeDepot.com, Lowe's.com, and Amazon. Take a tip from the Pro's and use MMR Mold Stain Remover to cut hours off your weekend chores!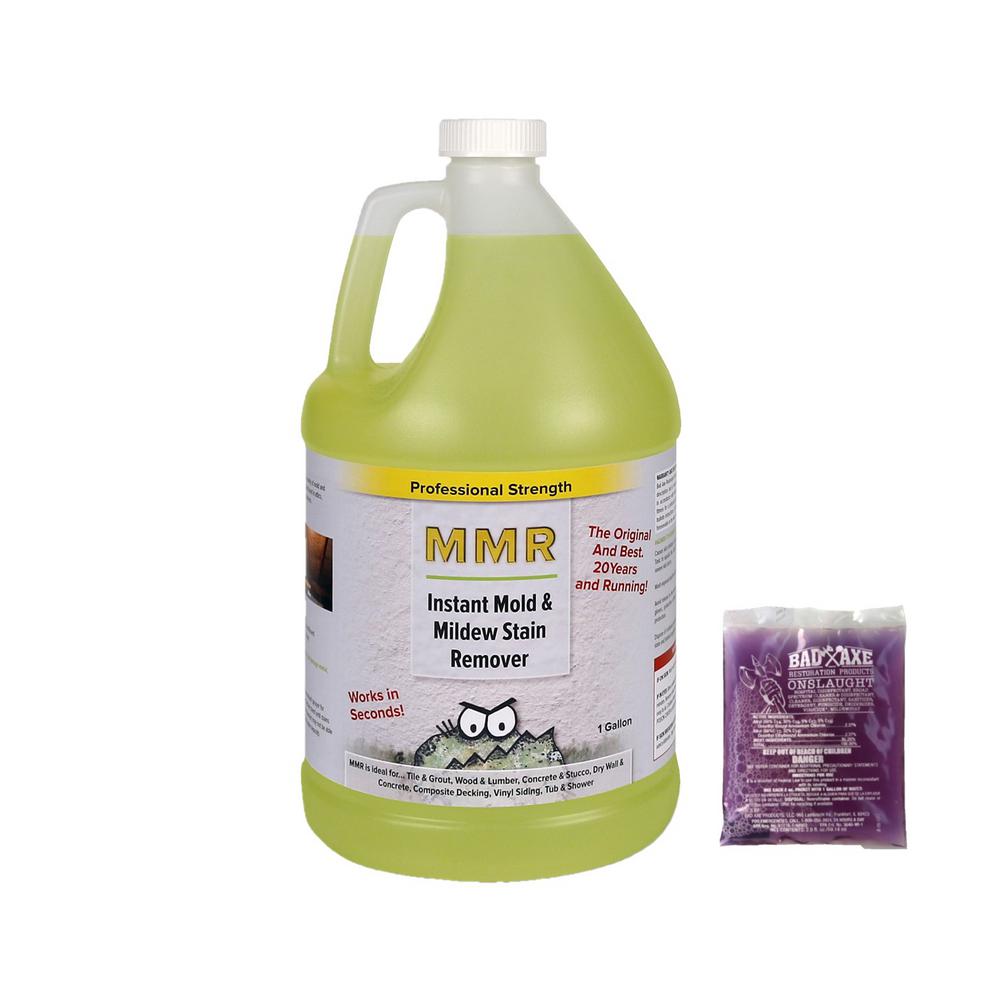 Traditionally, restoration contractors had to sand or wire brush for hours to clean mold from porous surfaces. (Bleach only works temporarily and in many instances will make stains worse in a short amount of time.) But with MMR, just spray it onto the stained area and it works. I live in the south and we use it by the gallon to clean up in the spring-fences, walkways, decking, around windows-you name it and it works. We also use it indoors for the shower and cleaning up sink drains, etc. It is bleach on steroids and because it goes to the root of the mold it keeps the surfaces clean longer than any other products we have tried.