Retreat lumber - Decks, Fences, Outdoor Structures, just like original with PenaShield
Retreat and save weathered or failing lumber- A Great Solution - PenaShield
If you have a deck(or other outdoor structure) that is several years old and showing surface cracks and/or the beginnings of decay, I suggest you look at PenaShield. We have it available on HomeDepot.com, Amazon, and here at LiveOakHardware.com.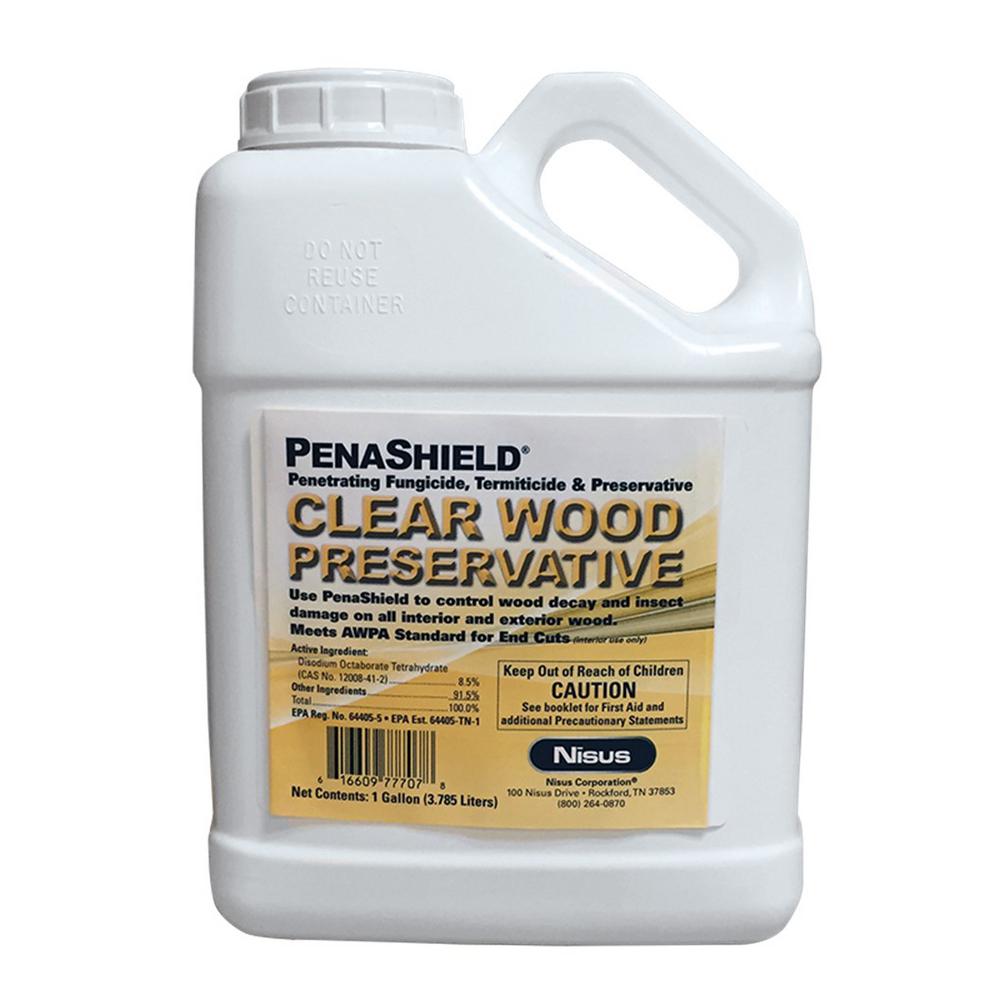 Over the last 10-20 years, lumber treatments are not as effective as they once were. The environment may be better is better off now in one sense, but the irony is that lumber life has been significantly reduced so decks and fences and outdoor structures just don't last as long as they once did.
Second growth lumber that has grown fast and harvested at an early age is very porous, and add a less effective treatment to it and before you know it, that $10,000+ deck is looking very tired after 5 or 6 years.
PenaShield is a way to actually retreat the lumber yourself!
PenaShield is a Borate Preservative that is easy on the environment and easy to apply.  Simply clean the lumber with a pressure washer or chemical wood cleaner and apply PenaShield before your color coat and sealer. By sealing in the PenaShield, you lock in its EPA registered termite and rot protection. The PenaShield lasts as long as the wood is sealed and doesn't affect the color in any way. It is also compatible with oil and water based coatings. 
PenaShield absorbs into the cracks and wear spots that have developed over the years, protecting it again from termites, rot, and decay. Seal in the protection with your favorite stain and sealer(Or paint) and enjoy the structure for many years more.
For more information on our site click on LiveOakHardware.com/PenaShield
To see it on our HomeDetpot.com Listing please click here.